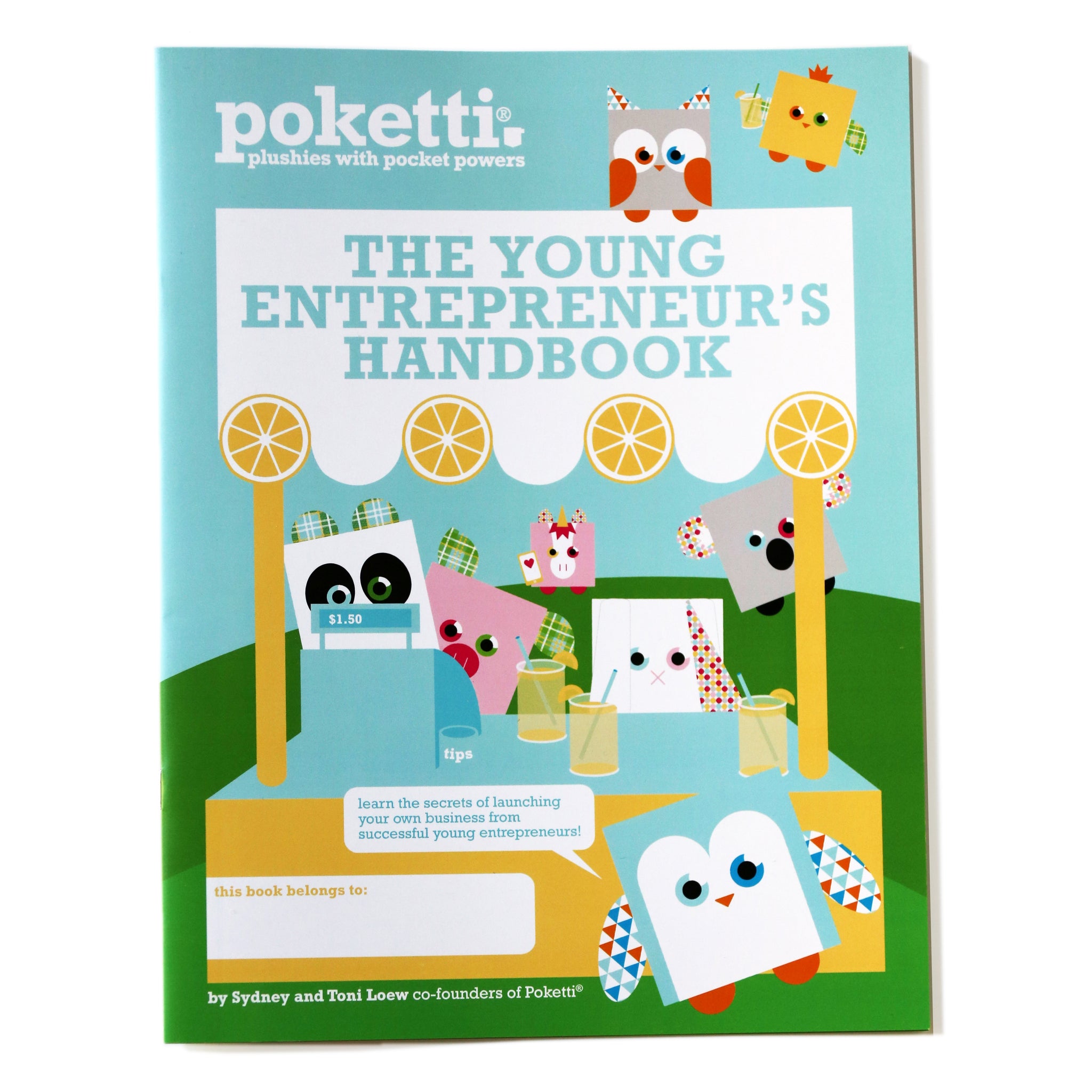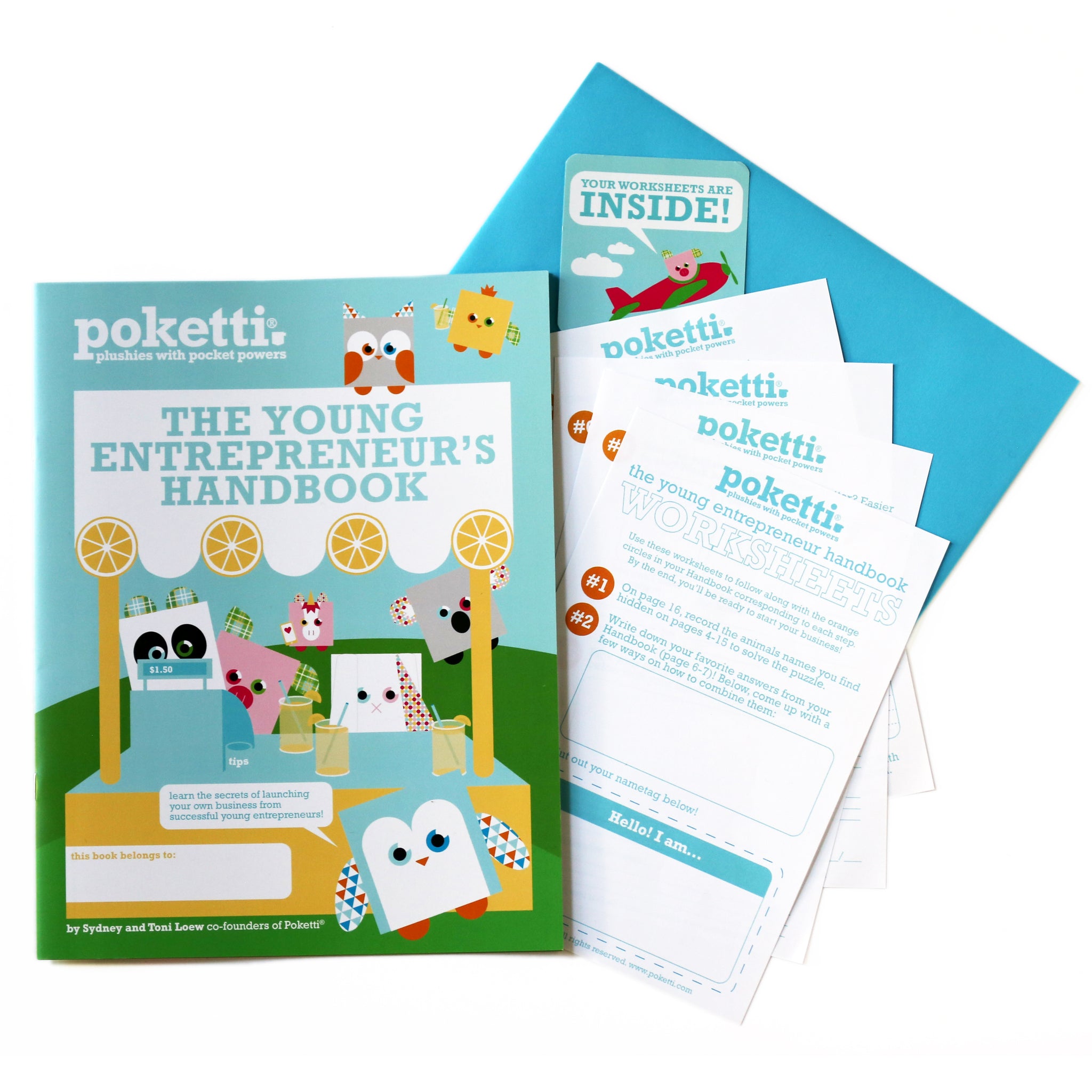 The Young Entrepreneur's Handbook
Do you want to start a business? Start here!
Written by teen founders of Poketti, the Young Entrepreneur's Handbook will spark your entrepreneurial spirit! Follow our fun and simple steps to develop, test, and bring your ideas to life. By the end of this book, you will have a prototype of your own product idea that you created yourself! Along the way, get to know the Poketti Plushies and learn pro tips that every expert entrepreneur should know. Align your skills and passions and find out what's possible when you make your dreams a reality! 
This handbook features the Eight Poketti Plushies with Pocket Powers Series2 characters and their positive character traits. Kids will learn the importance of Confidence, Kindness, Curiosity, Innovation, Generosity, Creativity, Honesty and Strength. You're never too young to dream big!
24 pages with hands-on activities, tips, and step-by-step instructions
4 worksheets that outline the 10 steps in the handbook
Coloring page and puzzles
Packaged in cellophane with worksheets inside
Designed and Printed in the USA
You'll need a pen or pencil to complete the tasks, plus additional paper, scissors, and tape to build your prototype (and other optional materials as needed).
Order the handbook — or look for our Poketti Young Entrepreneur Gift Set which includes the book, worksheets, and a Poketti of your choice!