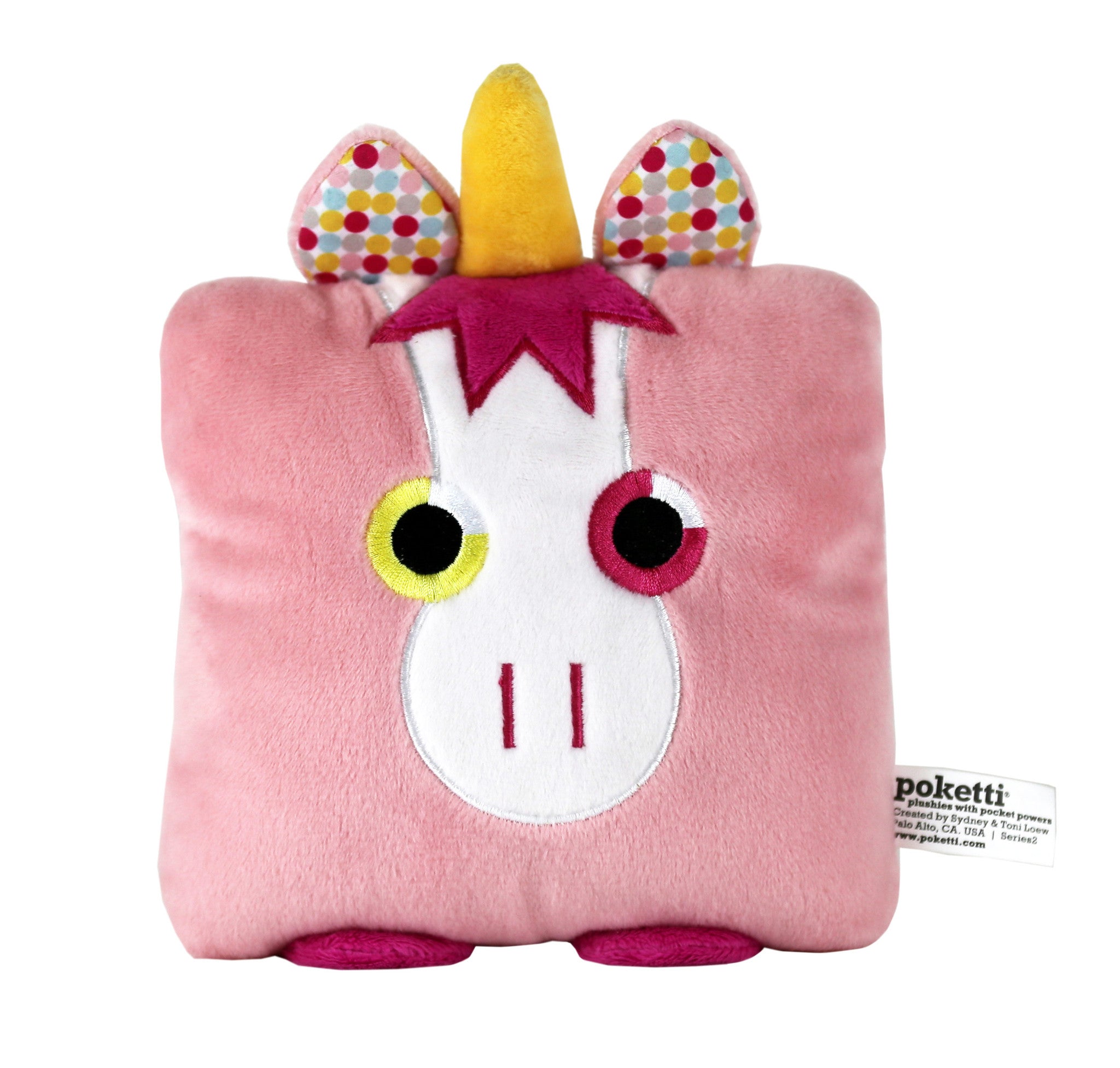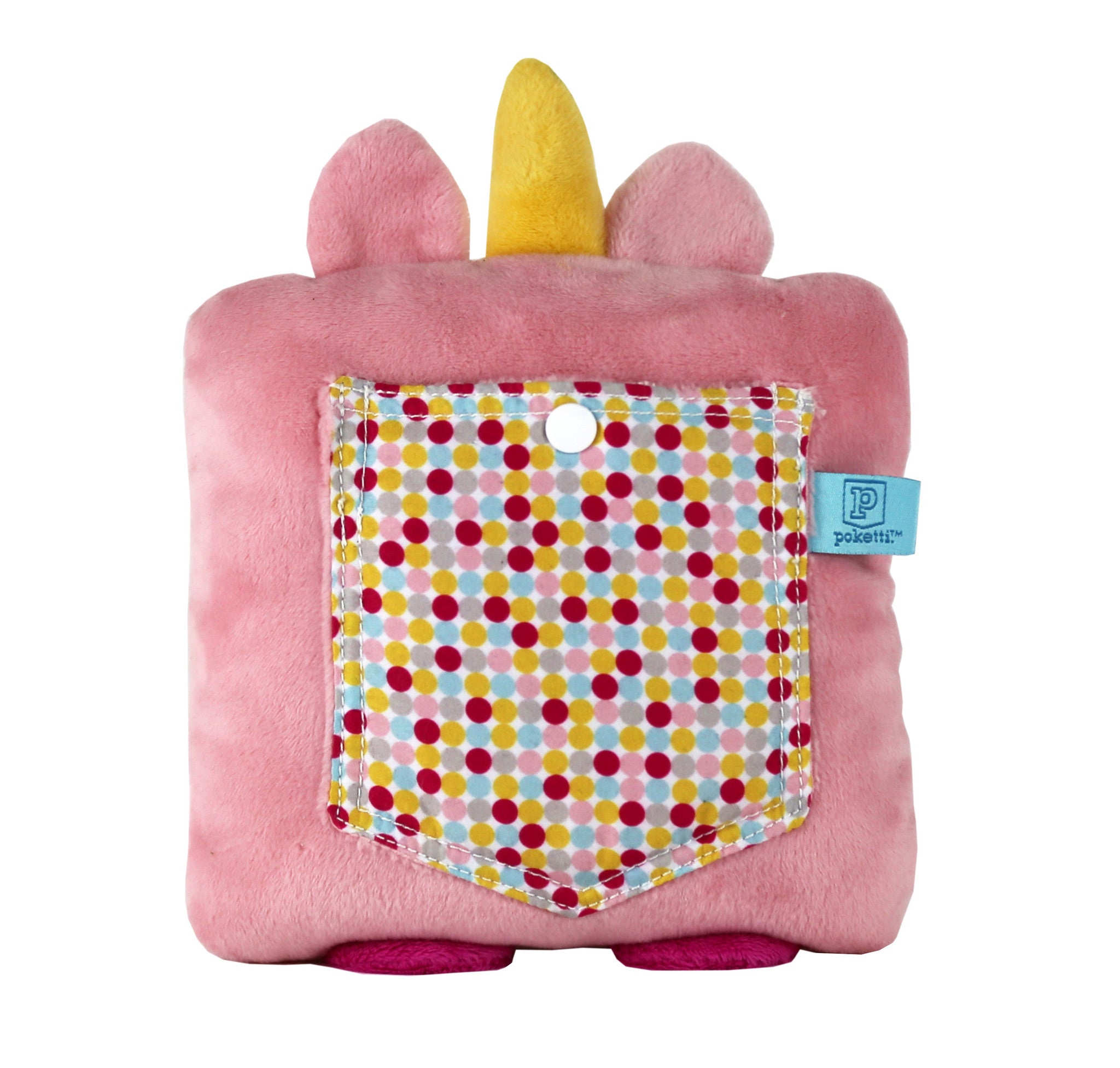 Poketti Plushies Series2 Shawn the Unicorn
Series2: Smaller. Cuter. Brighter. Smarter.
Enthusiastic. Focused. Techy. Meet Shawn the Unicorn.
Shawn the Unicorn is a 5.5" square stuffed animal plush toy with a useful back pocket to hold your small treasures. Start brainstorming million dollar ideas with Shawn, who dreams of being an Entrepreneur someday.
Shawn the Unicorn's Poketti Pocket Power is innovation and comes with "Be Innovative" stickers in the pocket.
Product Details
5.5" square (a little smaller than Series1)
3 x 4" plush-lined back pocket with snap closure
3x3 "Be Innovative" Poketti Pocket Power vinyl stickers in the pocket
signature poketti tab
soft plush with custom patterned cotton detail fabric
pink and yellow embroidered details
poly fill with plastic pellets for a slightly weighted bottom
professionally hand-sewn